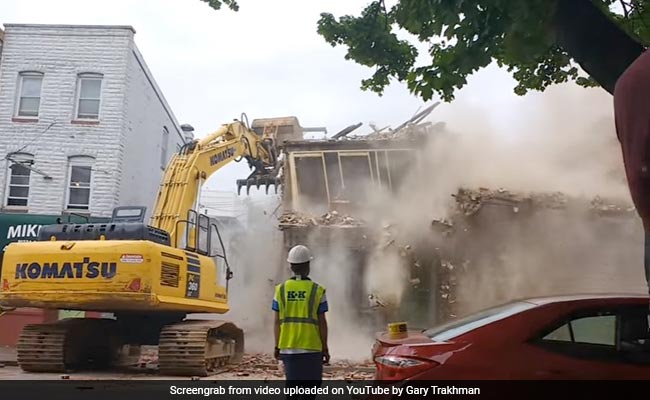 Oh Oh… Demolition Crew Accidentally Takes Down Wrong Building
NEW DELHI:  It's probably for instances such as these that the 'you had one job' meme was invented. A video circulating on social media shows the exact moment a demolition crew in Baltimore, US, accidentally knocked down the building adjoining the one they were supposed to destroy.
The video, less than two minutes long, shows an excavator pulling down a building. Only seconds later, the building next to it can be seen crumbling to the ground in a pile of dust and debris.
The footage was captured by onlookers, who can be heard sounding surprised. "That wasn't the plan," you can hear someone saying. "Oh no," says another.
(Disclaimer: Viewer discretion advised. Video contains language that is not suitable for children.)