Nguyen Ngoc Diep, 44, allegedly went on stabbing spree at wedding party in southern Vietnam after another guest mocked his karaoke performance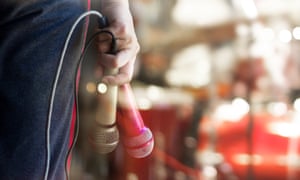 A man at a wedding in southern Vietnam murdered a fellow guest and seriously injured another after he was booed off stage during a karaoke performance, state-run media reported.
Nguyen Ngoc Diep, 44, went on a stabbing spree at the wedding party after another guest mocked his singing and stole the microphone, sparking an argument between the two men, according to VNExpress news portal on Thursday.
A third guest, Le Hong An, 35, tried to stop the attacker and was stabbed several times. He later died in hospital.
The man who snatched the microphone remains in hospital and Diep has been arrested, according to Tien Giang province senior lieutenant colonel Truong Van Sau, reported by Tuoi Tre newspaper.
Karaoke is popular across Vietnam, and the singing sessions are often fuelled by heavy alcohol consumption.
Wedding parties are frequently accompanied by karaoke performances.
In April, two men were detained for murdering another patron after a heated argument at a karaoke bar in southern Ninh Thuan province.